Architectural Sheet Metal Systems, Inc.
News
Value Engineering Reduces Cost for North Point Ford Dealership Renovation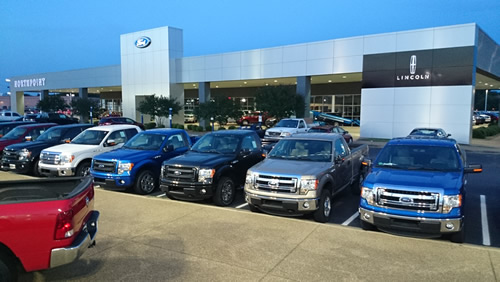 The auto market is finally hot again. With the average age of the typical car on the road quickly approaching double digits, dealerships are finally seeing what appears to be solid growth again. But wait, just when things are starting to get better Manufacturers are putting new requirements on auto dealers to upgrade their facilities to meet new brand guidelines.
The end result is a rather elegant, efficient, and cost effective solution for the exterior of the facility. The obvious value to North Point Ford was the elimination of time, effort, cost and disruption that would normally be associated with demolition/teardown, rebuilding the substrate, and installing the upgrade to the exterior. In addition, nothing went into a land fill, no waste was generated, and no additional sub structure sheeting was necessary to upgrade the exterior.
Architectural Sheet Metal gets an "A" from Lindenwood University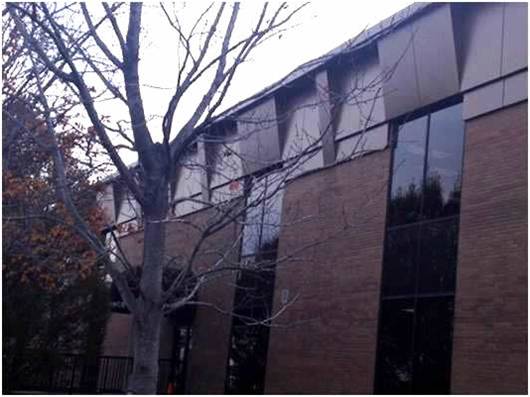 With the continuous rise of tuition in America, it is often tough for universities, particularly those that may not be as well-known, to attract new prospective students. Due to the fierce competition between schools, universities often need to project a modern brand image in order to distinguish themselves from the rest and appeal to students. Recently, Architectural Sheet Metal Systems subcontracted with G H Voss Construction for the purpose of restoring and updating the outdated look of the 12000 Building which housed a satellite location for Lindenwood University. Solon-Gershman, as the property manager, and Novus Architects, as the design lead, lead the project.
Initially built in 1971, the 12000 Building still had its initial facade which was outdated and was showing a lot of wear and tear. Since the completion of its restoration the building's new exterior has aided Lindenwood University in projecting a more updated image to their current and prospective students.
Architectural Sheet Metal Participates in LEED Project for Local 36 Union Hall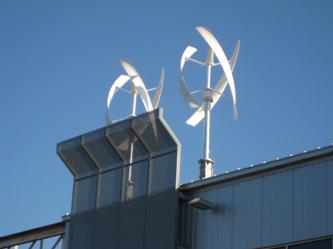 LEED, otherwise known as the Leadership in Energy and Environmental Design, is the standard for evaluating the level of environmental benefit and human benefit achieved by a building. LEED measures how efficiently a building uses its resources and ranks it on a point system to determine which certification a building qualifies for. LEED Platinum means that a building is the pinnacle of environmental conservation, however, buildings can also qualify for gold, silver, or basic certified statuses.
Previously an abandoned boiler factory, the Sheet Metal Workers Local 36 Union Hall building has come a long way from what it once was. Now, the restored old building stands 96,000 square feet in area, with the highest possible LEED designation.
Historic Church Renovation
Restoring old churches to their former glory is no easy task, because of the level of care and consideration involved in the entire process.
Unlike normal buildings, historic monuments, churches and other similar buildings require special caution so that the original structure is preserved and the repair, renovation and replacement process does not alter the look or cause any additional damage to the building.
Time, climate and environmental conditions often take a toll on the appeal, as well as strength, of historic monuments and churches, deteriorating their exterior architecture.
Automobile Dealerships Improving their Visual Image with Composite Panels and Metal Fabrication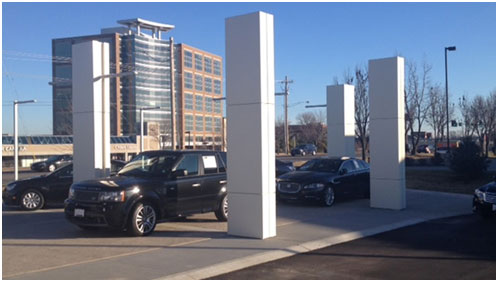 For automobile dealerships, particularly those that offer high end brands, it is important to focus on the aesthetic appeal and branding impact of their building to attract more customers and establish a distinguishing brand image in the market. Metal panels, siding and innovative roofing solutions can not only add to the visual image of a dealership, but also protect the building against environmental changes and extreme weather conditions.
Investing in high quality metal fabrication or standing seam roof solutions also cuts down on future repair and renovation needs. This means improved construction cost ROI.
ASM Adds New AXYZ Router to Increase Production Speed and Product Quality for their Customers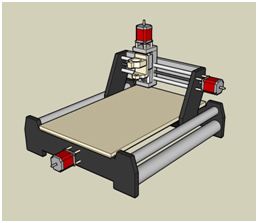 St. Louis, (28th Jan 2014) – Architectural Sheet Metal (ASM) recently added a new AXYZ router to its facility to increase production speed and improve production quality for their customers. ASM is a leading union subcontractor and metal fabricator that provides standard and custom metal fabrication services to general contractors. The AXYZ router is a CNC router which is an automated shaping machine that is controlled by computers. Unlike hand held router systems, these machines can control tool paths through computer numerical control. This ensures a higher level of production quality and faster production times.
The New Sheet Metal Fabricator Consultant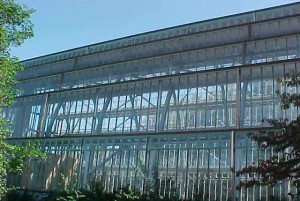 Architectural sheet metal fabrication is a cost effective and dependable solution for standard architectural components like guttering, coping, vents, louvers and scupper heads. Where architectural sheet metal fabrication shows its ability to bend, sculpt and transform is when it is used to turn a building into an eye-catching brand expression of a business. These eye-catching designs, envisioned by architects and constructed by general contractors, require the use of sheet metal fabrication manufacturers who are able to turn the vision into reality.
Helping History Survive another 150 Years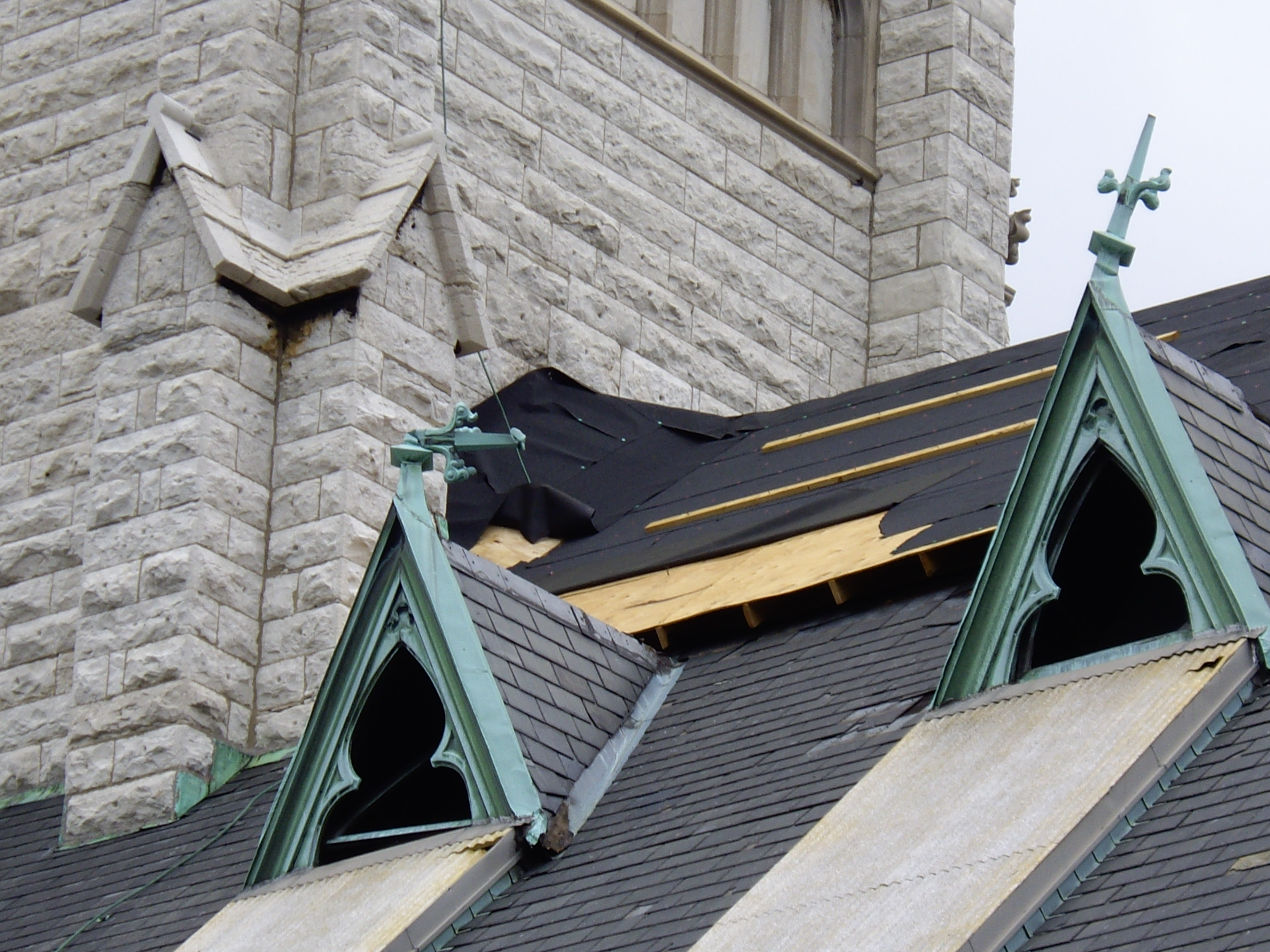 Historic buildings provide us a glimpse into the past – sometimes decades and sometimes centuries. They are a reflection of our past behavior and a visual timeline of the human evolution. But unfortunately, everything degrades with time and so is the case with historic buildings and monuments. Being exposed to all types of weather and environmental factors, buildings get damaged and features that form the very basis of their uniqueness lose their form or fall apart. While repairing a normal building allows architectural and construction firms to use standard products and manufacturing processes, historical renovation calls for preservation of the historical features and special caution during construction and installation to avoid further deterioration of historical features. This caution has led renovation experts to select building materials that do not alter a building's appearance and can be matched closely while providing the strength, durability and reliability of modern materials.
Resolve Complex Design Challenges with Sheet Metal Fabrication Services of Architectural Sheet Metal Systems, Inc.
The components utilized within commercial and residential building architecture must be designed to meet the highest of regulatory standards. Construction firms must, therefore, select the services of organizations committed to achieving the very highest level of product performance. Only firms with years of experience in the sheet metal fabrication field can assure this level of performance. And it's for this reason that construction companies across St. Louis, St. Charles and Columbia, Missouri now turn to fabrication specialists such as Architectural Sheet Metal Systems, Inc. when they require pinpoint fabrication accuracy for their most challenging of projects.