Architectural Sheet Metal Systems, Inc.
Medical
Medical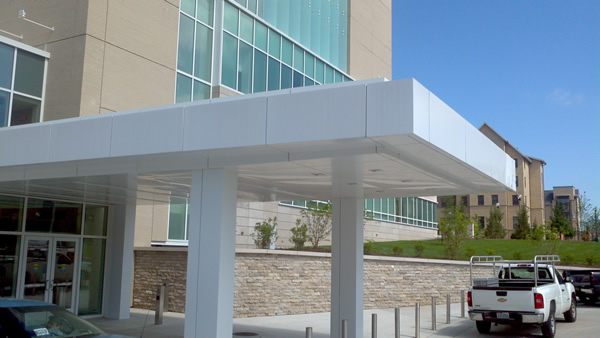 University of Missouri Hospital
---
Location: Columbia, MO
Contractor: SM Wilson
Installed composite panels for the entranceway to the University Hospital. Also installed composite panels on interior columns just inside the entrance and custom stainless steel work.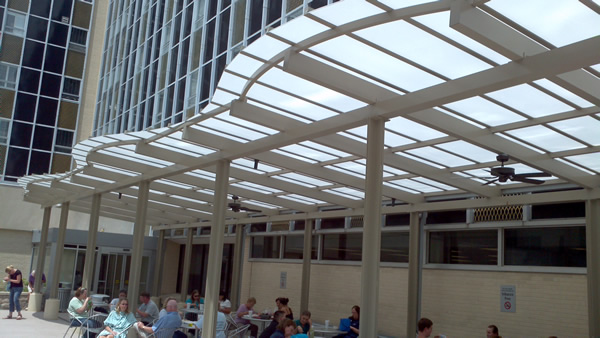 St. Johns Mercy
---
Location: St. Louis, MO
Contractor: McCarthy Construction
ACM insulated composite panel fabrication and installation. Installation of translucent canopy in dining area. Installation of stainless stell flashings. Custom fabricated and installed a trellis for the barbeque area.